IGNITE 2013 - Camping Retreat (Word of Life - Hudson, FL)
BLACK FRIDAY & CYBER MONDAY SPECIALS!!!
IGNITE WAS $49/PERSON... BUT IS NOW 2 FOR $49!!!
50% SAVINGS!!!


Dec 6-8, 2013

(Fri nite - Sun)

- Word of Life (Hudson, FL)
| | | | | |
| --- | --- | --- | --- | --- |
| | | | | |
| RETREAT | 2.5 - ROBUST+ | RUGGED | 3.0 | 2 FOR $49* |
*Online payments available thru PayPal. Enter the total cost of the event(s) in the "Donation amount" box.
BLACK FRIDAY & CYBER MONDAY SPECIALS!!!
IGNITE WAS $49/PERSON... BUT IS NOW 2 FOR $49!!!
50% SAVINGS!!!

IGNITE FALL CAMPING RETREAT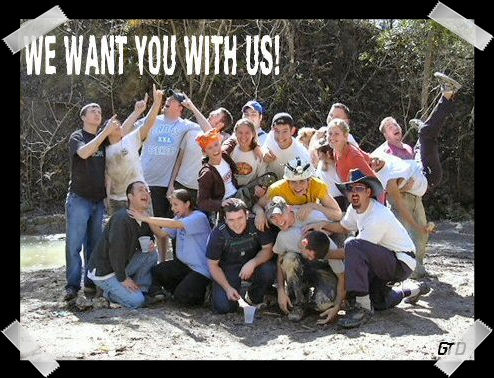 GTD's Fall Retreat - IGNITE - is an exciting camping retreat located on a secluded group campsite in central Florida.
Every fire must first start with a spark and IGNITE will be that spark in your rekindled passion to follow Christ. Like a match being struck, IGNITE will inflame your heart with a renewed passion in your walk with God and fire you up in your daily devotions!
And if that wasn't hot enough, IGNITE will also incinerate your fears & burn up your burdens as we embark on adventurous activities and explore the majesty of God's creation. We will also explore the consuming fire of God's presence through daily devotions, worship, and nightly Impact Points around the camp fire.
In our time together you will grow closer to God, make new friends, and build new memories! Don't get burned out, get fired up by joining us on IGNITE and watch God do something "ablazing" in your life!
BLACK FRIDAY & CYBER MONDAY SPECIALS!!!
IGNITE WAS $49/PERSON... BUT IS NOW 2 FOR $49!!!
50% SAVINGS!!!

Check out this IGNITE promo video!
BLACK FRIDAY & CYBER MONDAY SPECIALS!!!
IGNITE WAS $49/PERSON... BUT IS NOW 2 FOR $49!!!
50% SAVINGS!!!

IGNITE (HUDSON)

IGNITE Fall Camping Retreat

Dec 6-8, 2013 (Fri nite - Sun) (2 Days / 2 Nights)

$49

(HALF OFF!! Usually $99)

Word of Life Camp (13247 Word of Life Drive; Hudson, FL 34669)

Click here for MAP | GPS:

28°21.648'N; 82°34.200'W

TENTS: Large Coleman 12´x12´ Evanston tents with hinge door system.

(Sleeps up to 4 with cots)

- Low Ropes Course / Team Building

- Team Sports (volleyball, ultimate, basketball)

WE WILL BE MEETING AT THE BASE CAMP IN HUDSON.

RETREAT BEGINS FRIDAY NIGHT AT 7PM.

IGNITE RETREAT OFFICIALLY ENDS ON SUNDAY AT 3PM.

[Please print & complete

prior to arrival]

(Any participant under 18 must

also have parent/ guardian

sign each waiver)

Click

here

to see some pictures from previous trips.
ABOUT OUR BASE CAMP

For TEAM GTD assembling a Base Camp is more than just randomly setting up a few tents, chairs and a mess hall. We want to create an environment that you love. We want to create a Base Camp that is inviting & fun. We want your first impression of your Base Camp to be, "Wow! Sweet! I love hammocks! Who wants to play volleyball! You've got cots, cool! This place is awesome!" Those kind of responses are the kind of responses we get when we set up a Base Camp The GTD Way. The GTD Way is deliberate, creative, functional and fun. At TEAM GTD, our objective is to create a temporary playground that promotes spiritual growth, recreation, community, sound sleep, physical renewal, outdoor dining, fun times, adequate hygiene and warmth while preserving a feel of being in God's amazing creation (which reveals the evidence of God). We hope you love it as much as we do!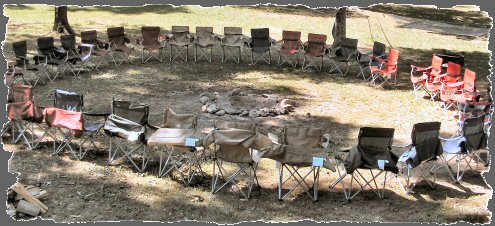 ABOUT OUR MAIN ACTIVITIES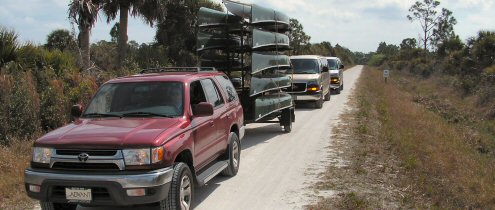 Mohawk has been building fiberglass canoes since 1964. Only the latest in construction techniques are used in building their up-to-date contemporary designs. GTD uses the Mohawk Blazer 16 which is
an excellent general purpose canoe. The shallow-arched bottom offers good stability, yet a fine entry, and a little "V" gives it ample tracking ability. It is designed to accommodate the needs of the beginner, as well as the seasoned paddler. Ideal for cruising. camping or just recreational fun.

BLAZER 16

- Length: 16', Beam at gunwale: 36", Beam at 4" waterline: 33.5", Depth: at bow 18",
at center 12.75", at stern 18".approx. weight: 67lbs. Estimated capacity: 700 lbs.
BASIC CANOEING GEAR SUPPLIED BY GTD:

Canoe
(See Clothing & Gear Checklist below for items you need to bring)
| | |
| --- | --- |
| | We will have access to a swimming pool! |
| >>> | We will break into small teams to do an Adventure Race near the campsite! |
| | We will be playing sand volleyball, ultimate (frisbee), and maybe basketball! |
| | Canoes will be available for those wanting to explore the small lake! |
| | Nightly campfires, Bible studies, smores... a perfect combination! |
| | We will be enjoying an edited top notch outdoor movie! |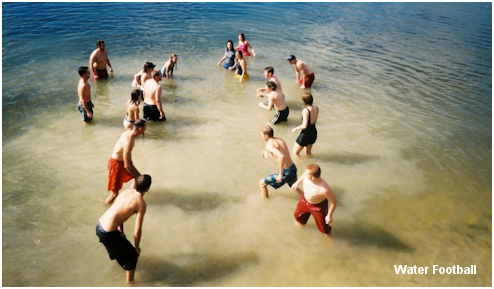 DAILY AGENDA OVERVIEW
| | | |
| --- | --- | --- |
| | | |
| GTD Team Departs for Hudson | | Team Building & Low Ropes |
ABOUT OUR MEALS
Our participants love our meals... they're not your typical camp meals... they are so much better! The following menu is an example of what you may find on a GTD Adventure Trip:
BREAKFAST:

Pancakes, French Toast, Eggs w/ Biscuits & Gravy, Cereal, Fruit & Bagels
LUNCH:

Pizza Quesadillas!!; Sandwiches & Chips; Hamburgers
DINNER:

Tacos, Fajitas, Chicken Fettucine Alfredo, Spaghetti, Fish & Pasta
We don't supply many snacks so bring them if you need them. If you are a vegetarian or have special dietary needs we will try to accommodate, but we need to know in advance (you may want to bring a few supplemental meals).
WHAT IS INCLUDED
Full time guides, all activities listed, all equipment for each activity, accommodations (tents & cots), up to 6 meals, devotions & spiritual emphasis, a God-awesome lifelong memory!
WHAT IS NOT INCLUDED
Transportation, snacks, individual sleeping bags, water bottles, meals during transit, items listed on checklist (see below).
PAYMENT OPTIONS
GTD events can be paid for with cash, checks, or debit / credit cards (online only). To pay online with a debit or credit card scroll to the top of this link and click on the Pay Now button. Click here for cash & check payments.
GTD ALSO OFFERS PAYMENT PLANS
EMERGENCY PHONE NUMBERS
1.888.697.2479

(GTD Main Office - Toll Free)
727-394-9483

(GTD Main Office - Tampa Bay area)
727-692-5296
(GTD cell phone - Doug Garner)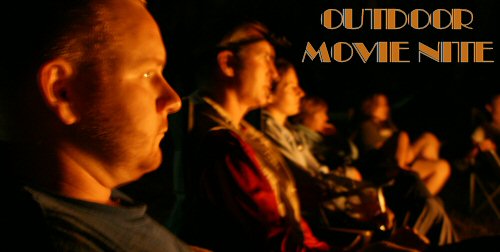 GEAR

CLOTHING
TOILETRIES

[ ] "Travel" Bible

(may get wet!)

[ ] Flashlight w/ New Batteries

[ ] Sun Screen / Lip Balm

[ ] Poncho

(everyone must have)

[ ] 2 Plastic Bags

(wet clothes)

[ ] 2 Zip-Lock Bags

(very handy)

[ ] Glasses/Contacts

(if needed)

[ ] Necessary Meds

(if needed)

[ ] Favorite Snacks / Energy Food

Bring proper amount of activity clothes that are lightweight & quick drying.

[ ] Active Wear Pants / Jeans

Toilets & cool water showers will be available.

[ ] Biodegradable Shampoo

[ ] Wet Wipes (very handy!)

[ ] Deodorant

(please bring!)

[ ] Hair Care / Gel / Spray

DON'T BRING:

Jewelry - or - Valuables