GRAND CANYON & SEDONA 2011
LOOKING FOR GTD's 2014 GRAND CANYON TRIP?
GET ALL THE DETAILS ON OUR NEW WEBSITE
(THAT IS CURRENTLY BEING BUILT)


2011 GRAND CANYON & SEDONA DestiNATION Trip
Sept 15-20

Oct 6-11, 2011

(Thur - Tues)

- Williams, AZ
| | | | | |
| --- | --- | --- | --- | --- |
| | | | | |
| DestiNATION | 2.5 - 3.5 (Varies) | PLUSH | 6.0 | $499* + Airfare |
*Online payments available thru PayPal. Enter the total cost of the event(s) in the "Donation amount" box.
LOOKING FOR GTD's 2014 GRAND CANYON TRIP?
GET ALL THE DETAILS ON OUR NEW WEBSITE
(THAT IS CURRENTLY BEING BUILT)

THE GRAND CANYON & SEDONA DestiNATION TRIP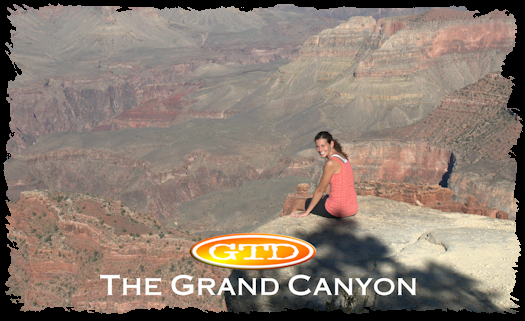 GTD's DestiNATION Program is designed to introduce you to some of the most amazing God-awesome works of creation found within our own nation. Our goal is to bring people to God's breathtaking works of art and allow God to move, inspire, and deepen our faith in Him. The Bible states a simple, but profound truth - creation reveals a Creator:
<>< Romans 1:20


20

For ever since the world was created, people have seen the earth and sky. Through everything God made, they can clearly see his invisible qualities-his eternal power and divine nature.
<>< Psalms 19:1


1

The heavens declare the glory of God; the skies proclaim the work of his hands.
Oftentimes we are so surrounded by man-made things that we are only reminded of the concrete testiments of man. It becomes easy to forget the power of God as we stop noticing the evidence of His power - creation. One of the many ways that God speaks is through His creation. It's one of the ways He humbles us while at the same time fills us up with deep appreciation and even deeper faith.
The GRAND CANYON & SEDONA Trip will rock your world! Over the course of 6 days GTD
will take you to one of the seven natural wonders of the world as well as other amazingly beautiful places. We will explore the majesty of God's creation and even chase after a few adventures along the way. And that's not even the best part, we will also explore the majesty of God's presence through daily devotions, praise & worship, and nightly challenges from the Bible as we hang out and have fun together.
This trip will challenge you and potentially change your life as you grow closer to God, make new friends, encounter some new adventures, and visit some of the most incredible places in our nation... and even in the world! And one more thing... unlike most GTD events, we won't be camping... DestiNATION Trips are designed to appeal to all levels of adventurers and all ages by providing more comfortable accommodations. You're going to absolutely LOVE this trip!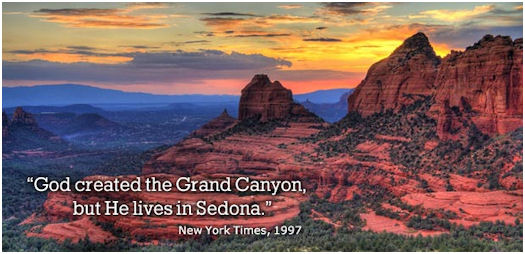 LOOKING FOR GTD's 2014 GRAND CANYON TRIP?
GET ALL THE DETAILS ON OUR NEW WEBSITE
(THAT IS CURRENTLY BEING BUILT)

Check out this GRAND CANYON video form Aerial Filmworks!
LOOKING FOR GTD's 2014 GRAND CANYON TRIP?
GET ALL THE DETAILS ON OUR NEW WEBSITE
(THAT IS CURRENTLY BEING BUILT)

GRAND CANYON & SEDONA TRIP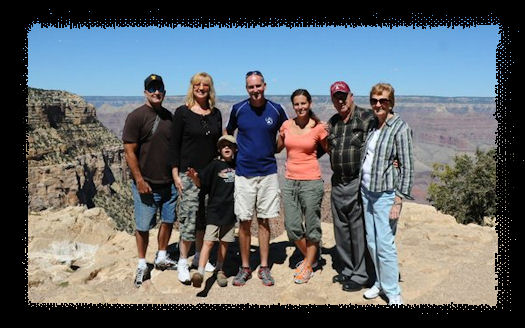 The GRAND CANYON & SEDONA DestiNATION Trip

Sept 15-20

Oct 6-11, 2011 (Thur - Tues) (6 Days / 5 Nights)

$799

38% OFF... $499 +

Airfare & Meals

AZ (Phoenix > Williams > Grand Canyon > Sedona > back to Phoenix)

Click here for MAP | GPS: 35°13.687'N; 112°10.898'W

- SLEEPING ARRANGEMENTS -

There are no one-person rooms. Unless married, rooms & large beds are shared by same gender participants.

- DAILY DEVOS & NIGHTLY BIBLE STUDIES IN ONE OF THE MOST AMAZING SECTIONS OF CREATION IN THE WORLD!!

- 18 CANYON OVERLOOKS!

(Including Trailview, Maricopa Point, Powell Point, Hopi Point, Mohave Point, The Abyss, Monument Creek Vista, Pima Point, Hermits Rest, Yavapai Point, Mather Point, Pipe Creek Vista, Yaki Point, Grandview Point, Moran Point, Lipan Point, Navajo Point, & Desert View)

- MULTIPLE POINTS OF INTERETS

(Including Desert View Point Watchtower, Verkamp's Visitor Center, Shrines Of The Ages, Yavapai Geology Museum, Grand Canyon Visitor Center, & Tusayan Ruin & Museum)

- SUNSET AT THE GRAND CANYON & MULTIPLE PHOTOGRAPHY OPPORTUNITIES

- DAY HIKE INTO THE CANYON (up to 12 miles round trip) (OPTIONAL)

(This is an optional hike on Bright Angel Trail that leads down into the Grand Canyon to Plateau Point for a closer view of the Colorado River. Although the complete hike is 12 miles long - 6 miles each way - hikers can do as few miles as they desire and return back to the starting point or relax in the canyon. All hikes into the GC are steep & strenuous)

- FREE DAY AT THE CABIN AND DINNER IN WILLIAMS AT ONE OF THEIR WESTERN TOWN RESTAURANTS ON THE FAMOUS ROUTE 66

- PICNIC LUNCH, FUN & SWIMMING AT SEDONA SLIDE ROCK STATE PARK

- WATERFALL SLIDE & CLIFF JUMPING AT SEDONA SLIDE ROCK STATE PARK (OPTIONAL)

- SIGHTSEEING IN AMAZING SEDONA, AZ

- OPTIONAL GRAND CANYON ACTIVITIES (ADDITIONAL FEE REQUIRED):

YOU MUST BOOK THESE IN ADVANCE. TALK TO THE GTD STAFF PRIOR TO BOOKING ANY OF THESE OPTIONS.

Train Ride (Williams to/from the South Rim) ($70 and up)

Mule Rides ($118; Mules no longer go down into the canyon for 1 day trips)

- NOT AVAILABLE ON THIS TRIP:

White Water Rafting (Not Available) (4+ hours away)

The Skywalk (Not Available) (4+ hours away)

Havasu Falls (Not Available) (4+ hours away)

North Rim (Not Available) (220 mile drive from South Rim)

[Please print & complete

prior to arrival]

(Any participant under 18 must

also have parent/ guardian

sign each waiver)

Click

here

to see some pictures from previous trips.
ABOUT THE CABIN

For our first 4 nights we will be staying in this beautiful 2000 square foot 2 story log cabin in Williams, AZ. It is located on 8+ acres of secluded and private land. Deer and elk can frequently be seen nightly from the cozy wrap around deck not to mention the mountain and panoramic views that are a feast for the eyes during the day. We will be living in style in this fully furnished log cabin which comes with a completely equipped kitchen, 2 full size bathrooms, a downstairs master bedroom, a full size loft that sleeps 8, a 25 foot rock fireplace, a ping-pong table, 2 car garage, washer, dryer, barbeque grill, and firepit! Wow, the time away from the Grand Canyon will be almost as amazing as the time there... almost!
ABOUT THE GRAND CANYON

- The Grand Canyon is One of the Seven Natural Wonders of the World -
EXCERPTS FROM WONDERCLUB.COM & NPS.GOV
- The Grand Canyon of the Colorado River is the largest gorge in the world-a 290-mile-long gash across the face of the Colorado Plateau in northern Arizona. Rim to rim, it measures up to 18 miles across, with an average width of 10 miles; its average depth is one mile. Within this Delaware-size area of eroded rock rise mountains higher than any in the eastern United States... the Colorado River drops 2,200 feet over nearly 200 rapids as it roars through the Canyon toward the Gulf of California. Numbers, though, tell only part of the canyon's story and merely hint at the magic of its myriad hues, strata, spires, and gorges. The place is more than the sum of its parts-so much more that neither the eye nor the mind of the beholder can encompass more than a small part of it at one time. As John Wesley Powell, whose party in 1869 became the first to traverse the canyon by river, wrote, "You cannot see the Grand Canyon in one view, as if it were a changeless spectacle from which a curtain might be lifted."
- Nearly five million people see the 1 mile deep Grand Canyon each year. Most of them see it from the South Rim which is the most accessible part of the park and is open all year.
ABOUT SEDONA, AZ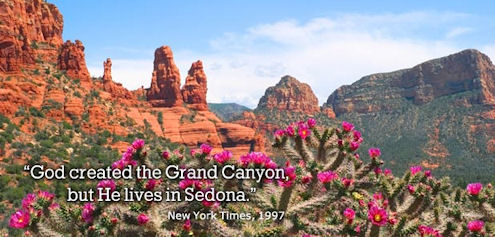 EXCERPTS FROM VISITSEDONA.COM
Often called "Red Rock Country" Sedona is a four seasons playground for everyone - whether you're into history and archaeology; arts and culture; shopping; outdoor sports... imagine doing all this in a backdrop of some of the most spectacular scenery in the world. This picturesque city is surrounded by red-rock monoliths named Coffeepot, Cathedral and Thunder Mountain. At the north end of the city is the stunning Oak Creek Canyon, a breathtaking chasm that is wildly wonderful. Located in Arizona's high desert under the towering southwestern rim of the vast Colorado Plateau, the city of Sedona is blessed with four mild seasons marked by abundant sunshine and clean air... Almost the entire world knows that Sedona, strategically situated at the mouth of spectacular Oak Creek Canyon, is a unique place. Characterized by massive red-rock formations, as well as the contrasting riparian areas of Oak Creek Canyon, the area surrounding this beloved community is considered at least as beautiful as many national parks.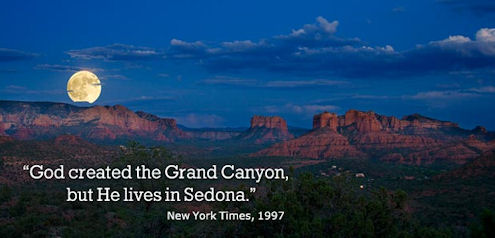 ABOUT OUR MAIN ACTIVITIES
ACTIVITY DETAILS COMING SOON
DAILY AGENDA OVERVIEW
Drive To Williams (

Groceries)

Vistor Centers & Overlooks

Overlooks & Points of Interests

Return to Cabin / Impact Point

R&R or Optional Activities

Cabin Games or Opt Activities
Breakfast

@ Cabin

Hike In or Optional Activities

Hike Out or Optional Activities

Return to Cabin / Impact Point

Breakfast

@ Cabin

Pack Luggage / Depart Cabin

Slide Rock State Park in Sedona

Waterfall Slide / Cliff Jump

Breakfast

@ Hotel

Arrive at PHX Airport at 6am
ABOUT THE MEALS
To make things simplier & the overall cost of the trip less expensive food is not covered by the price of the trip. Our source of meals will come from a combination of restaurant meals, cabin cooked meals, and picnic style meals. Each person is in charge of providing their own meals. The cabin has a fully functional kitchen with a full size refrigerator, oven, stove, microwave, toaster & coffee maker. Prior to arriving at the cabin we will stop by the grocery store to purchase our food for the week. We will eat as a group whenever possible. Please refer to the Daily Agenda Overview to see when we will eat each type of meal so you can budget & plan accordingly. There are approximately 6-7 restaurant meals, 6 cabin meals, and 2 picnic meals.
WHAT IS INCLUDED
Full time guides, event planning, bedding & pillows, rental cars, fuel, accommodations (cabin & hotel), Grand Canyon National Park entrance fees, Slide Rock State Park entrance fees, day hiking at the Grand Canyon, multiple overlooks, multiple points of interest, tours of Sedona & Williams, God-awesome swimming holes & waterfall slide, cliff jumping, devotions & spiritual emphasis, a lifelong memory!
WHAT IS NOT INCLUDED
Airfare, meals, snacks, optional activities (see "Adventures" section -

additional fees), day hike backpacks, water bottles, items listed on checklist (see below).
PAYMENT OPTIONS
GTD events can be paid for with cash, checks, or debit / credit cards (online only). To pay online with a debit or credit card scroll to the top of this link and click on the Pay Now button. Click here for cash & check payments.
GTD ALSO OFFERS PAYMENT PLANS
EMERGENCY PHONE NUMBERS
1.888.697.2479

(GTD Main Office - Toll Free)
727-394-9483

(GTD Main Office - Tampa Bay area)
727-692-0250

(GTD On-Call cell phone)
727-692-5296

(GTD cell phone - Doug Garner)
GRAND CANYON NATIONAL PARK
928-638-7888

(Visitor Center)
LOOKING FOR GTD's 2014 GRAND CANYON TRIP?
GET ALL THE DETAILS ON OUR NEW WEBSITE
(THAT IS CURRENTLY BEING BUILT)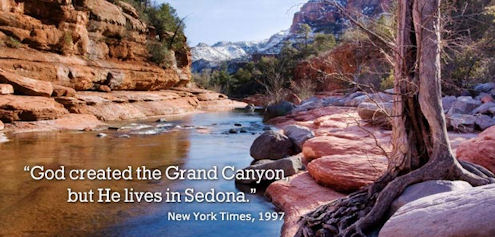 GRAND CANYON TRIP

CHECKLIST

>>> 1 REGULAR SIZE PIECE OF LUGGAGE LIMIT <<<

CLOTHING

TOILETRIES

[ ] Sm Flashlight w/ New Batteries

[ ] Sun Screen / Lip Balm

[ ] 2 Plastic Bags

(wet clothes)

[ ] 2 Zip-Lock Bags

(very handy)

[ ] Glasses/Contacts

(if needed)

[ ] Necessary Meds

(if needed)

[ ] Favorite Snacks / Energy Food

[ ] Insect Repellent (travel size)

Bring proper amount of activity clothes that are lightweight.

[ ] Active Wear Pants / Jeans

[ ] Activity / Hiking Shoes

Warm showers will be available.

[ ] Deodorant

(please bring!)

[ ] Hair Care / Gel / Spray

DON'T BRING:

Jewelry - or - Valuables