LIQUID 2013 - Weedon Island


2013 LIQUID Canoeing Day Trip
March 30, 2013

(Sat)

- St Petersburg, FL
| | | | | |
| --- | --- | --- | --- | --- |
| | | | | |
| DAY TRIP | 2.0 - ROBUST | RUGGED | 1.0 | $20 |
*There is an additional fee to pay online. PayPal deducts approx 4% from every dollar that you pay online.

Please add 4% for every dollar paid online and enter the total cost in the "Donation amount" box.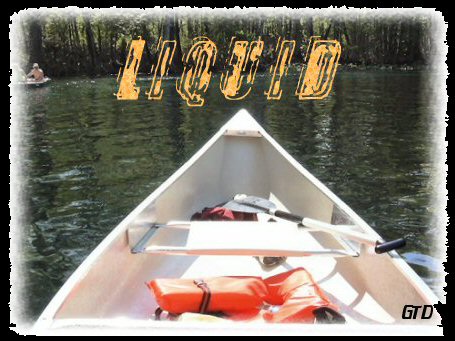 LIQUID is what we call our canoeing day trip that's open to the public. Florida is saturated with many incredible paddling destinations and GTD wants to take you there! We invite you to join us on one of our annual LIQUID paddles as we explore a different waterway in God's amazing creation. Let GTD put you in the seat of one of our Mohawk Blazer Canoes as we guide you into God's liquid playgroud. LIQUID

canoe trips are Christ-centered events that

include lunch, a daily devotion from the Bible, all canoeing equipment, full time guides, and a whole lot of God-awesome fun!!. We can take 20-30 canoers per trip. Spots do go fast so sign up today.

LIQUID PROMO VIDEO COMING SOON

LIQUID (WEEDON ISLAND)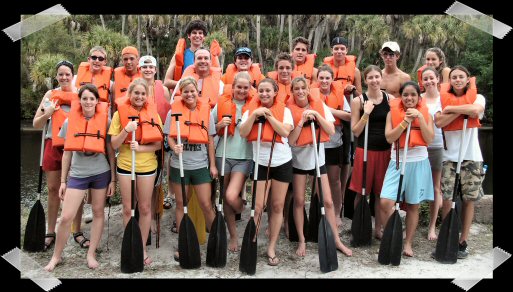 LIQUID Canoeing Day Trip (Weedon Island)

ALL PARTICIPANTS MUST PREREGISTER!!

10:30am (be at the canoe put-in by 10:20am)

Weedon Island Preserve - St Petersburg, FL

Weedon Island Preserve: SOUTH PADDLING TRAIL

1800 Weedon Drive NE, St. Petersburg, FL 33702

Click here for MAP | GPS: 27°50.654'N; 82°36.671'W

Open to all ages (15 & under must be accompanied by an adult)

- Public

restrooms available

Distance: 4 Miles (Loop)

Scenery: Good

Difficulty: Easy

Skill Level: Beginner to Intermediate

Water Type: Salt water

Current: Fluctuates with tide

Clarity: 1-2 ft (Low Visibility)

Width: 10-200 Feet

Route: Winding

Shade: 50%

Wildlife: Birds, fish, dolphins, manatees, sharks, & schools of mullet

Paddling Time: 2 Hours (approx)

WE WILL BE MEETING AT THE WEEDON ISLAND PRESERVE CANOE LAUNCH FOR THE SOUTH PADDLING TRAIL NEXT TO THE FISHING PIER.

[Please print & complete

prior to arrival]

(Any participant under 18 must

also have parent/ guardian

sign each waiver)

Click

here

to see some pictures from previous trips.
ABOUT WEEDON ISLAND PRESERVE'S SOUTH PADDLING TRAIL
AN EXCERPT FROM THE ST PETE TIMES

"This 1,046-acre park has some of the best fishing and canoeing in the state. The 4-mile canoe trail

will show you Weedon at its wildest. The mangrove islands and narrow passes will challenge paddlers of all skill levels. Accomplished paddlers will finish the trail in two hours but plan for three if you want to stop and enjoy the sights."

An excerpt from clubkayak.com:

"Weedon Island Preserve is a 1,046 acre park in Pinellas County that is home to many different species of wildlife and plants. The park was established for preservation and education and is listed on the National Register of Historic Places. For the paddlesport enthusiast, Weedon Island offers two canoe trails only minutes from St. Petersburg, Largo and Pinellas Park. In many locations, the mangroves grow so they form a canopy (tunnel).

Weedon Island has a very colorful and long history. The island was originally inhabited by early Native Americans. For the careful observer, it's easy to spot elevated sections of ground that may be shell middens or burial mounds."
ABOUT OUR CANOES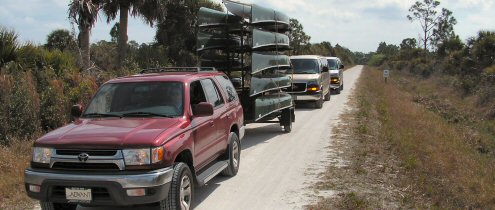 Mohawk has been building fiberglass canoes since 1964. Only the latest in construction techniques are used in building their up-to-date contemporary designs. GTD uses the Mohawk Blazer 16 which is
an excellent general purpose canoe. The shallow-arched bottom offers good stability, yet a fine entry, and a little "V" gives it ample tracking ability. It is designed to accommodate the needs of the beginner, as well as the seasoned paddler. Ideal for cruising. camping or just recreational fun.

BLAZER 16

- Length: 16', Beam at gunwale: 36", Beam at 4" waterline: 33.5", Depth: at bow 18",
at center 12.75", at stern 18".approx. weight: 67lbs. Estimated capacity: 700 lbs.
BASIC CANOEING GEAR SUPPLIED BY GTD:

Canoe
(See Clothing & Gear Checklist below for items you need to bring)
DAILY AGENDA OVERVIEW
Distribute Canoes & Gear / Canoeing Instructions
Group Picture & Group Prayer
Put-In / Start Canoeing (approx 2 hrs)
Squishee Ball Wars / Canoe Races / Individual Pictures
Canoe To Take-Out /

Eat Lunch
ABOUT LUNCH & SNACKS
We will eat lunch after canoeing. A sample menu for this type of trip may include your choice of sandwiches (turkey or chicken salad w/ sliced cheese or peanut butter & jelly) on whole grain bread served with chips. Typical beverages: water & lemonade. A typical snack during canoeing may be granola bars.
We don't supply a lot of snacks so bring them if you need them. Participants are usually hungry during canoeing. If you are a vegetarian or have special dietary needs we will try to accommodate, but we need to know in advance (you may want to bring a few supplemental meals).
WHAT IS INCLUDED
Full time guides, canoes, paddles, life vests, lunch & drinks, small snacks, Christ-centered devotional, a lifelong memory!
WHAT IS NOT INCLUDED
Transportation, additional snacks, dry containers, water bottles, items listed on checklist (see below).
PAYMENT OPTIONS
GTD events can be paid for with cash, checks, or debit / credit cards. To pay online with a debit or credit card scroll to the top of this link and click on the Pay Now button. Click here for cash & check payments.

GTD ALSO OFFERS PAYMENT PLANS
EMERGENCY PHONE NUMBERS
1.888.697.2479

(GTD Main Office - Toll Free)
727-394-9483

(GTD Main Office - Tampa Bay area)
727-692-0250

(GTD On-Call cell phone)
727-692-5296

(GTD cell phone - Doug Garner)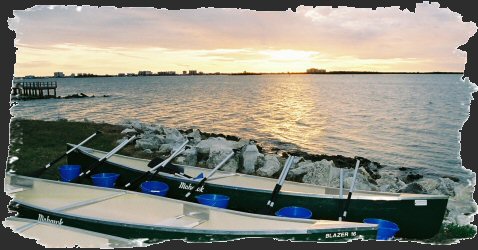 LIQUID CANOEING TRIP
CHECKLIST
WARNING: Expect to get wet. Canoes do capsize & friends do splash friends. If you don't want something to get wet or sink to the bottom of the river then you will need to waterproof it & make it float or tie it to something that floats... or consider leaving it in the vehicle.
[ ] Sandals or Watershoes or Flip Flops or Tennis Shoes
[ ] Swimsuit AND/OR:
Activity Shorts,
Activity Shirt,
Lightweight Jacket (if weather is cold or rainy)
[ ] Change of Clothes (optional)
[ ] Water Bottles (you will need at least 30 ounces of fluids)
[ ] Energy Bars / Favorite Snacks
[ ] Eyeglasses / Contacts
(if applicable)
[ ] Any Necessary Meds
(if applicable)
[ ] Waterproof Camera (optional)
[ ] 2 Plastic Bags
(for wet clothes and to protect car seats)
[ ] 1 Zip-Lock Bags
(very handy)
[ ] GTD WAIVER 1
(Please fill out and SIGN prior to participating!)
DON'T BRING:
Jewelry - or - Valuables