MP - Monthly Partner (& Monthly Payments for Events)

Participants can also subscribe to Payment Plans to pay for
GTD Events. See details here. Scroll down to subscribe.
PASSING THE BATON!
Approximately 25% of our annual income comes from the donations of generous people like you. Through the years people have adopted GTD in 1 year time frames. Like a relay race they carry GTD like a baton and strive to put the ministry in a positin to beat the previous year's record setting performance... and almost every year they do just that! Their 1 year "race" (financially supporting GTD for 1 year) is what we call being a
Ministry Partner
. And one of the ways Ministry Partners donate to GTD is through a monthly faith commitment referred to as a 12 Month Tour-of-Duty.
WHAT IS A 12 MONTH TOUR-OF-DUTY?
A 12 Month Tour-of-Duty is when a Ministry Partner prayerfully and faithfully pledges to financially support GTD monthly for a period of 12 months. These pledges enable an effective ministry to impact the lives of youths, young adults and people of all ages for the glory of God.
WHY ONLY 12 MONTHS?
We ask our Ministry Partners to limit their financial pledges to GTD to one year commitments. At the end of your 12 Month Tour-Of-Duty you can reenlist for another 12 Month Tour or simply discontinue your monthly pledge.
We do this for two reasons:
First, a lot happens in twelve months. No matter how good our intentions are to be a faithful supporter we do not know what tomorrow may bring. Unexpected expenses, loss of income, and life transitions can happen suddenly and without warning leaving you unable to meet all of your obligations. We want your partnership to be a joyful experience, not a draining one.
Second, an open-ended commitment can become a frustrating endeavor that steals your freedom. We were created to have a goal, a finishing line, a definable objective. Twelve months is a great attainable goal and it gives you the opportunity to allow God to redirect your finances towards other noble ministries that you may want to support in the future.
HOW MUCH CAN I PLEDGE? AND IS MY DONATION TAX DEDUCTIBLE?
As much as you want! And...
YES! Your donation is tax deductible!
WHERE DOES THE MONEY GO?
GTD is a nonprofit tax exempt 501(c)(3) organization formed exclusively for charitable, religious, and educational purposes. In addition, GTD complies with the requirements of the Solicitation of Contributions Act Chapter 496 of the Florida Statutes. GTD does not retain the use of professional solicitors, therefore, unless otherwise directed by the contributor to restrict donated funds for a specified use, 100% of your donation goes towards
GTD's general mission
. The allocation of all funds is overseen by GTD's Board of Directors.
CAN I USE MY TOUR-OF-DUTY TO SUPPORT A "
TRAILBLAZER
" DIRECTOR?
Yes! You can use your monthly pledge to support a
TRAILBLAZER
(GTD Director) of your choice. (When using the Payment Plan buttons below to support a Trailblazer please send us a separate
email
with your contact info, amount you are pledging and the name of the person you are supporting.)
HOW DO I START?
It's very simple. There are 3 easy options to choose from:
1) BILL PAY THRU YOUR CHECKING ACCOUNT:
The simplest option is for you to add GTD to your monthly Bill Pay through your bank (or online banking). Several Monthly Partners have set up their Bill Pay to automatically issue their monthly pledge check to GTD so that they don't have to think about it each month.
- OR -
2) REGISTER ONLINE: It's convenient, safe, and secure. Simply scroll down this link and choose your pledge amount. Then click on the Payment Plan button next to that amount and follow the easy PayPal instructions. Your pledge will be automatically deducted from your debit or credit card each month for 12 months. (We ask that no one go into debt in order to support this ministry.)
- OR -
3) MAIL IN A MONTHLY CHECK:
Call or email us today and we will mail you a Ministry Partner Packet (or download packet here).

Fill out the Pledge Card with your contact information and the amount you have decided to pledge each month

. Then send it to our mailing address.
MONTHLY REMINDERS
To make things even easier, we will email a Monthly Reminder to you on the 5th of each month. Along with your Monthly Reminder you will also receive regular updates about all that God is doing in GTD. It's always nice to know that God is using your funds to literally change lives!
SIX CLASSIFICATIONS OF PLEDGES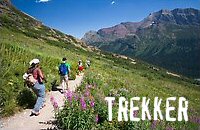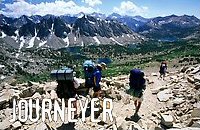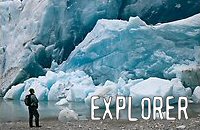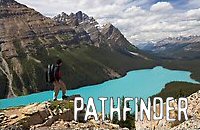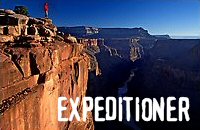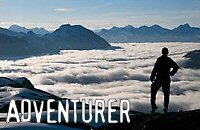 TAKE THE PLUNGE!